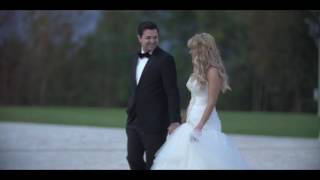 ~WEDDING ALBUMS~
We believe in "Love at first sight" and we are certain that your wedding album will steal your heart instantly. We believe-without a doubt- that your wedding photographs look most exceptional when printed in the pages of a hand-crafted, custom designed wedding album. We believe that your wedding album is more than a display of beautiful artwork but is a precious keepsake that will be passed down to your loved ones for generations to come. Because we believe all of these things, our albums are handmade in Italy, custom designed by Leah Jean and built to last with internationally patented flat-lay binding.  When it comes to wedding albums we believe in superlative quality because we believe that you're worth it.
~COVERS~
Cutting-edge technologies are used to provide our brides with unique and exceptional album cover options. The possibilities are endless. Between acrylic, leather, metal & silk each bride has the luxury of choosing her own album cover.
~PAGES~
An artistic-eye, color-accuracy, precision, and attention to detail is what distinguishes an exceptional wedding album. At Leah Jean Photography we ensure our couples receive nothing less than top-of-the-line products and services.
Starting with the lining: The lining serves as a mechanical connection between your album cover and your finished pages. For this reason, the highest-quality cloths are used to play this essential role. The color selection is diverse, as is your choice of the refined spun cloths available.
Your options don't stop there. You can choose between textured, smooth or pearl paper with digital offset printing that offers a glossy or matte lamination. Translucent pages can also be added for those who wish to enhance the elegance of their album. 
The final coating is carefully applied through an extremely refined editorial process that allows for the possibility to overlay one or more layers of paint with maximum precision. This process emphasizes the smallest of details such as lace on the dress or the letter of a text the bring your images as close to life as possible.
~BINDING~
Leather is- without a doubt- the most timeless choice to complement your album cover. It is sleek, strong and suits both classical and modern styles. There is a reason leather-bound books have been around for centuries and will live on for many more centuries to come. No matter how many leather-bound albums are crated over time you can rest assure there will only be one of yours.